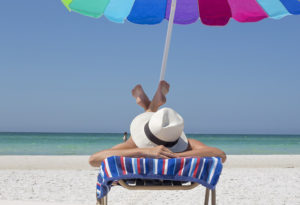 Naples has hit a home run again.
For the third year in a row, Naples has the highest overall well-being, with residents being happy and feeling good about their lives, based on a survey of 186 metropolitan areas in the United States.
It's the first time in the 10 years since Gallup-Sharecare began its well-being survey that the same community has held the top ranking for three years in a row.
"It's a really, really big deal," Naples Mayor Bill Barnett said. "This is a great place to be. I am thrilled with this."
The Gallup-Sharecare well-being index is calculated on a scale of 0 to 100, with 100 the highest score. The survey is based on telephone interviews with 337,690 adults across the U.S. and uses two-year rolling averages from 2016 and 2017.
Naples earned an overall well-being score of 67.6 and improved from last year's 66.3, which is in contrast to declines in well-being elsewhere. The national score is 61.5, a drop from 62.1 last year.
"I think the community is on a roll," said Dr. Allen Weiss, president and chief executive officer of the NCH Healthcare System. "I think it is more than a coincidence we are three years in a row (at the top) and we have improved dramatically now that that Blue Zones Project is getting more and more mature."