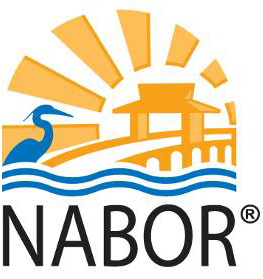 Naples Area Board of REALTORS® Economic Summit Experts Predict Naples Area Market Prime for Growth
Naples, Fla. (May 11, 2017) – More than 400 REALTORS® and real estate professionals interested in the economic health of Collier County attended the Naples Area Board of REALTORS® (NABOR®) 2017 Economic Summit, "The New Future: A View from the Top," on Wednesday, April 26, 2017 at the Hilton Naples. Three industry experts provided national, state, and local analysis of recent and future growth projections in home sales and business growth activity as well as predictions on what to anticipate from lending institutions and federal regulators in the next 12 months. (see gallery of photos below)
"It looks like we turned a corner," said Cindy Carroll, SRA, with the real estate appraisal and consultancy firm Carroll & Carroll, Inc., who presented a detailed analysis and comparative review of local housing sales activity. "In the last 12 months we've seen inventory increase 23 percent, but that is lower than the previous year, which saw a 35 percent increase. Our inventory may be slowing, but we still have an eight month supply of homes for sale." Carroll considers a 12-month supply of homes in Collier County a balanced market.
With decades of experience that builds on a family legacy in the real estate appraisal business, Carroll combined her earned wisdom with data collection from the First Quarter 2017 Market Report released by the Naples Area Board of REALTORS® (NABOR®), which tracks home listings and sales within Collier County (excluding Marco Island), and reports generated from the Southwest Florida Multiple Listing Service (MLS), to ascertain a long-view of market behaviors. During her presentation, she shared a surplus of data from these reports and her own conclusions including:
The Crayton/Moorings Park/Coquina/Park Shore area is saturated with new construction speculative home projects that have resulted in a 2.94 years supply of this type of home in this area;
The $0 to $300,000 segment of the condominium market makes up 47% of the total condominium inventory. Overall condominium inventory is up across the board geographically with the greatest increase showing up in the North, Central and South regions; and
That 58 percent of the active listings located in the Golden Gate Estates area off Everglades Boulevard and north and south of Golden Gate Boulevard are priced at or below $300,000.
Next to take the stage was Mark Strain, Chairman of the Collier County Planning Commission, who immediately engulfed the audience with county growth projections and proposed redevelopment and housing expansion plans. Strain's data was extrapolated from government databases and provided an overarching look at the county's framework for growth.
"We are wealthiest county in Florida with an average per capita income of $78,000," said Strain. "Our population has increased over 10.7 percent between the years 2010 to 2016. At this rate, we will reach maturation in the year 2030."
An audible gasp was heard from the audience when he revealed that 32 residential developments were approved in the last year, amounting to an additional 4,182 new lots for sale. He also reported 76 new commercial developments approved in 2016, and 56 senior living facilities currently existing with an additional 13 planned but not yet built.
"The Immokalee Road/I-75 and Collier/US 41 corridors are the fastest growing areas in the county," added Strain. "And a recent request to change the building height limits at the entry to the City of Naples may produce some rapid new construction, as laid out in an ambitious redevelopment plan for the Gateway Triangle area."
Rounding out his presentation, Strain shared with the audience that Collier County has one of the lowest crime rates in the state despite its rapid population growth (Collier saw a 5 percent reduction in crime in 2015 followed by a 7.8 percent reduction in 2016). Also, as we continue to grow there are over a dozen additional schools planned at all grade levels throughout the critical growth areas of the county.